Welcome to camp Glavotok!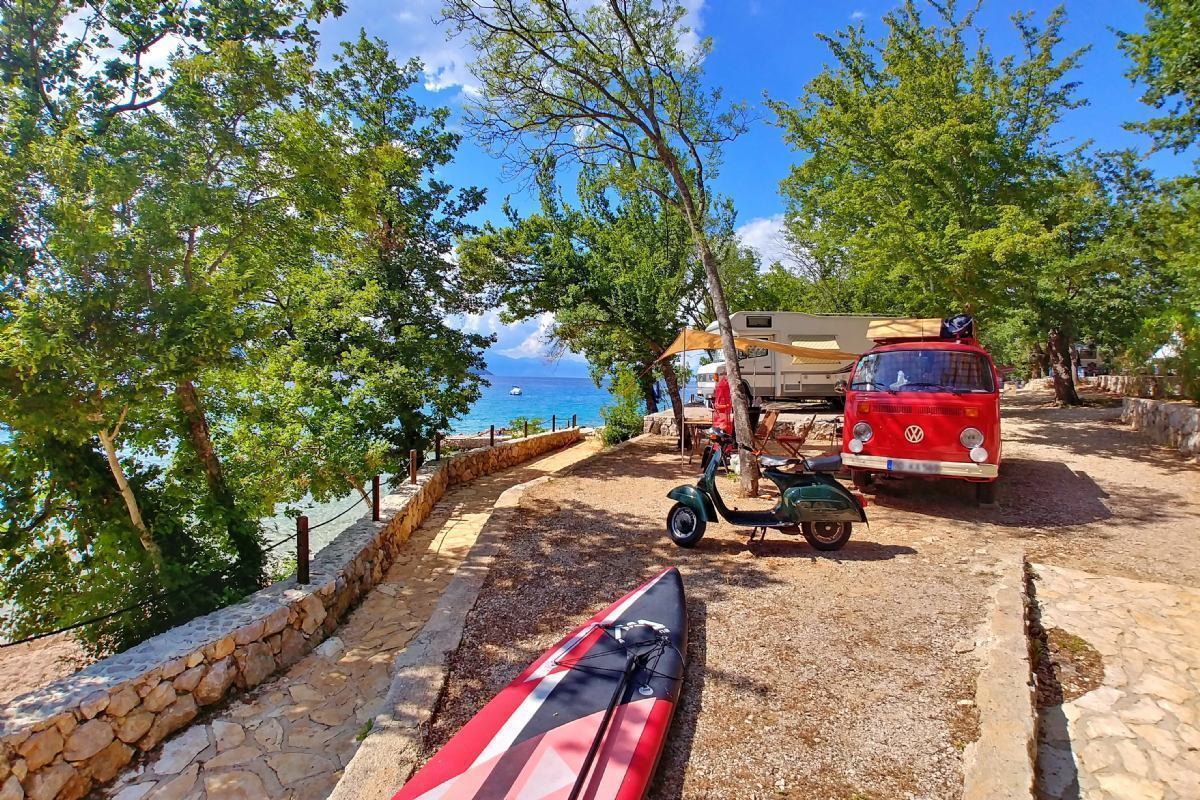 Camping Glavotok is located on the golden island of Krk, surrounded by lush vegetation, Mediterranean woods and the crystal clear Adriatic Sea. For years, Glavotok and Šotovento (the western part of the island) have attracted numerous tourists due to their natural beauty and peace.

By constructing the first plant water treatment facility in the Republic of Croatia, which through a pool system treats wastewater using cane in a completely natural way, we have made our small contribution to a common goal - nature preservation. Glavotok and Šotovento (the western part of the island) offer several pebble and rocky beaches where you can relax and enjoy the beauties of the Adriatic.

Camping Glavotok offers you mobile homes and large pitches.Sanitary facilities ensure the highest standards of cleanliness.
Domestic food, fresh fish, olive oil and vegetables are the basis of all dishes characteristic for this area. In our Glavotok Restaurant we prepare dishes under a baking lid in a traditional manner.

At a walking distance from the campsite, there is a small village of Glavotok with a Franciscan monastery (tertiary Glagolitic monks) and a Church of St. Mary built in 1507. The monastery has an important cultural significance, especially for the Croatian-Glagolitic heritage. Strolling by the sea or further down the village Milohnić, you should also visit a small church of St. Krševan – a world heritage monument.

Next to the camping, there is a Holm Oakwood (1 acre) - one of the protected forest reserves in the Republic of Croatia.

Visit camping Glavotok and enjoy nature, unique sunsets, cultural heritage of the island of Krk, Mediterranean cuisine and numerous sport activities.