Heated pool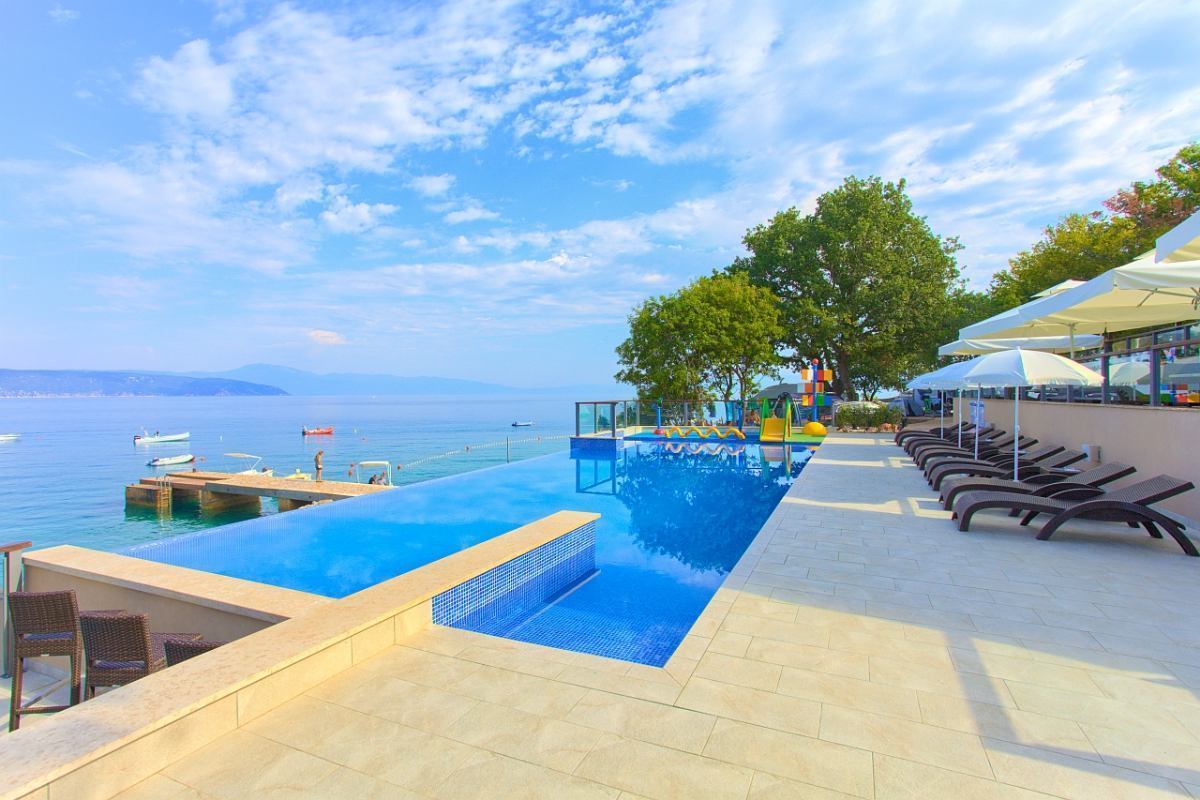 Relax in the pool which from this year provides an atmosphere outside the summer season as the water heating system is installed.
It is located in the central part of the camp next to the restaurant Trattoria Glavotok.
The pool offers a beautiful view of the open sea and the neighboring island, and consists of two parts. Part of the pool for adults is 130 cm deep, while the part intended for children is 30 cm deep.Next to the children's pool there are several props for children to play.
The pleasure of staying at the pool will be complemented by a pool bar where you can refresh yourself with various drinks and beverages, and it is only available to pool users (camp guests).